BC 323–Macedonian King, Alexander the Great, dies in Babylon, Mesopotamia, at age 32. He spent most of his ruling years on an unprecedented military campaign through Asia and northeast Africa, until by the age of 30, he had created one of the largest empires of the ancient world, stretching from Greece to Egypt and into northwest India. He was undefeated in battle and is considered one of history's most successful military commanders.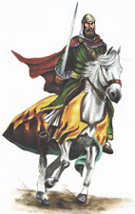 223–Chinese Emperor, Liu Bei, dies in Baidicheng (east of present-day Fengjie County, Chongqing), at age 62.

671–Emperor Tenji of Japan introduces a water clock (clepsydra) called Rokoku. The instrument, which measure time and indicates hours, is placed in the capital of Otsu.

754–Muslim caliph, Abul Abbas al-Saffah, dies of smallpox at age 33.

867–Emperor Uda of Japan is born Sadami in Heian Kyo, Japan (present-day Kyoto, Japan).

1099–El Cid dies in Valencia, Spain, at age 59. His death was likely a result of the famine and deprivations caused by the siege of the Almoravids. He was a Castilian nobleman and military leader in medieval Spain, born Rodrigo Díaz de Vivar. He was called El Cid (the Lord) by the Moors, and El Campeador (the Champion) by Christians. He is the otherwise real, but made legendary, national hero of Castile. The character and his name have been immortalized in plays, film, folk tales, songs, and videogames.

1190–During the Third Crusade, Frederick I, Holy Roman Emperor, dies of drowning in Saleph River, Cilicia, Anatolia, at age 68. During battle, he had decided to walk his horse through the river instead of crossing the bridge that had been too crowded with troops. The current was too strong for the horse to handle, and his suit armor was too heavy for him to swim in, so both were swept away.

1329–The Battle of Pelekanon results in a Byzantine defeat by the Ottoman Empire.

1364–Agnes of Austria dies in Königsfelden, County of Tyrol, Holy Roman Empire, at age 83.

1437–Joan of Navarre, Queen of England, dies in Havering-atte-Bower, London, England, at age 67.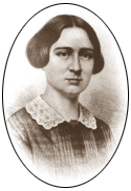 1523–Copenhagen is surrounded by the army of Frederick I of Denmark, as the city won't recognise him as the successor of Christian II of Denmark.

1539–Pope Paul III sends out letters to his bishops, delaying the Council of Trent due to war and the difficulty bishops had traveling to Venice.

1596–Willem Barents and Jacob van Heemskerk discover Bear Island in Norway.

1605–Valse Dimitri is crowned Russian Tsar.

1610–The first Dutch settlers arrive (from New Jersey), to colonize Manhattan Island.

1624–The Treaty of Compiègne, between France and the Netherlands, is signed.

1692–Bridget Bishop becomes the first person hanged for witchcraft during the ordeal known to history as the Salem Witch Trials. In all, 20 people died before theological jurisprudence was restored in the isolated Puritan community in Massachusetts.

1713–Princess Caroline of Great Britain is born in Herrenhausen Palace, Hanover, Germany. She was the fourth child and third daughter of George II. Under the Act of Settlement 1701, she was seventh in the line of succession to the British throne.

1752–Ben Franklin's kite is struck by lightning.

1776–The Continental Congress appoints a committee to write a "Declaration of Independence."

1776–Burmese King, Hsinbyushin, dies of a long illness in Ava (Inwa), Burma, at age 39. He was King of the Konbaung Dynasty of Burma (Myanmar) from 1763 to 1776.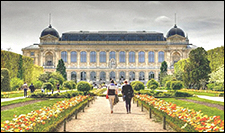 1786–A landslide dam on the Dadu River, created by an earthquake 10 days earlier, collapses and kills 100,000 people in the Sichuan province of China.

1793–Washington, D.C. becomes the capital of the United States, replacing Philadelphia, Pennsylvania.

1793–During the French Revolution, the arrests of Girondin leaders allow the Jacobins to gain control of the Committee of Public Safety, installing the revolutionary dictatorship.

1793–The Jardin des Plantes Museum opens in Paris, France. A year later, it becomes the first public zoo.

1805–Yusuf Karamanli signs a treaty ending the hostilities between Tripolitania and the United States.

1819–French painter and champion of the Realist Movement, Gustave Courbet, is born Jean Désiré Gustave Courbet in Ornans, Doubs, France. His innovations would create the bridge between the Romantic Movement and the Barbizon School and Impressionism. His influence would be seen as far forward as the Cubist movement, for which he was praised by none other than Guillaume Apollinaire, who called him the "Father of the New Painters."

1829–The first Boat Race between the University of Oxford and the University of Cambridge takes place. The Boat Race is a set of annual rowing races rowed between eights on the River Thames in London, England. It is also known as the University Boat Race and the Oxford and Cambridge Boat Race.

1832–Engineer, Nikolaus Otto, is born in Holzhausen an der Haide, Germany. He invented the internal combustion engine. After relocating to Cologne, he quit his office job in order to design small gas engines, starting out by seeking to improve on the existing design of Étienne Lenoir. Otto met engineer, Eugen Langen, in 1864. The technically trained Langen recognized the potential of Otto's development, and one month after their meeting, founded the engine factory, NA Otto & Cie. At the Paris World Exhibition in 1867, their improved engine was awarded the Grand Prize.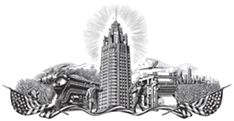 1836–Physicist and mathematician, André-Marie Ampère, dies in Marseille, France, at age 61. On his deathbed, Ampère ordered that an inscription be placed upon his tombstone: "Tandem Felix" (Happy at Last). He was one of the founders of the science of classical electromagnetism, which he referred to as "electrodynamics." The SI unit of measurement of electric current, the ampere, is named after him. His name is one of the 72 names inscribed on the Eiffel Tower.

1838–In the Myall Creek Massacre, 28 Aboriginal Australians are murdered.

1847–The Chicago Tribune begins publication.

1848–The first telegraph link between New York City and Chicago, Illinois, is established.

1854–Georg F.B. Reiman proposes that space is curved.

1854–The U.S. Naval Academy holds its first graduation in Annapolis, Maryland.

1871–Captain McLane Tilton leads 109 U.S. Marines in a naval attack on Han River forts on Kanghwa Island, Korea.

1878–The League of Prizren is established, to oppose the decisions of the Congress of Berlin and the Treaty of San Stefano. As a consequence, the Albanian lands in the Balkans are partitioned and given to the neighbor states of Serbia, Montenegro, Bulgaria, and Greece.



1880–French painter, André Derain, is born in Chatou, Yvelines, Île-de-France. His work would span both the Fauvist and Traditionalist school.

1886–Mount Tarawera in New Zealand erupts, killing 153 people and destroying the famous Pink and White Terraces. Eruptions continue for three months, creating a large fissure across the mountain peak.

1889–Actor, Sessue Hayakawa, is born in Minamiboso, Chiba, Japan. He was a Japanese Issei actor who starred in American, Japanese, French, German, and British films. Hayakawa was active at the outset of the American film industry. He was the first Asian actor to find stardom in the United States and Europe. During those early years, Hayakawa was as well known and as popular as Charlie Chaplin and Douglas Fairbanks, although today his name is largely unknown to the public. He appeared in the films The Beggar Prince, An Arabian Knight, Daughter of the Dragon, Daughter of the Samurai, Tokyo Joe, Three Came Home, House of Bamboo, The Bridge on the River Kwai, The Geisha Boy, Green Mansions, and Swiss Family Robinson. He was married to actress, Tsuru Aoki.

1895–Actress, Hattie McDaniel, is born in Wichita, Kansas. She was the first African American actress to receive an Oscar, winning for her role in Gone with the Wind. During her career, McDaniel appeared in over 300 films, although she received screen credits for only 80 of them. She appeared in the films Little Men, Alice Adams, Show Boat, Libeled Lady, Stella Dallas, Nothing Sacred, The Shopworn Angel, They Died with Their Boots On, Thank Your Lucky Stars, Margie, and Song of the South.

1898–During the Spanish-American War, U.S. Marines land on the island of Cuba.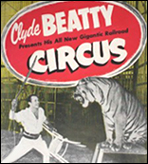 1899–Composer, Ernest Chausson, dies at the Château de Mioussets, in Limay, Yvelines, France, at age 44. Riding his bicycle downhill, Chausson hit a brick wall and died instantly. Not at all prolific, Chausson left behind only 39 opus-numbered pieces. Musical creation for him always proved to be a long, painful struggle. However, the quality and originality of his compositions were consistently high, and several of his works continue to make occasional appearances on programs of leading singers, chamber music ensembles, and orchestras.

1902–A patent for the window envelope is granted to H.F. Callahan.

1903–Animal trainer, Clyde Beatty, is born in Bainbridge, Ross County, Ohio. He started the Clyde Beatty Circus. Beatty became famous for his "fighting act," in which he entered the cage with wild animals with a whip and a pistol strapped to his side. The act was designed to showcase his courage and mastery of the wild beasts, which included lions, tigers, cougars, and hyenas, sometimes brought together all at once in a single cage. At the height of his fame, the act featured as many as 40 lions and tigers of both sexes, and Beatty had his own rail car in the 35-car circus train. He appeared in the films The Big Cage, The Lost Jungle, Darkest Africa, Cat College, Jungle Woman, Here Comes the Circus, Africa Screams, Perils of the Jungle, Ring of Fear, and The Greatest Show on Earth.

1904–Composer, Frederick Loewe, of Learner & Loewe, is born in Berlin, Germany. He collaborated with lyricist, Alan Jay Lerner, on a series of Broadway musicals, including the long-running My Fair Lady and Camelot. Loewe was inducted into the Songwriters Hall of Fame in 1972.

1909–A Morse Code SOS signal is transmitted for the first time in an emergency, as the Cunard liner SS Slavonia is wrecked off the Azores.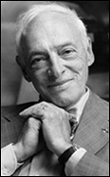 1910–Blues legend, Howlin' Wolf, is born Chester Arthur Burnett in White Station, Mississippi. With a booming voice and looming physical presence, he is one of the best-known Chicago blues artists. Several of his songs (Smokestack Lightnin', Back Door Man, Killing Floor, and Spoonful), have become blues and blues rock standards.

1912–The Villisca axe murders are discovered in Villisca, Iowa. Six members of the Moore family and two house guests are found bludgeoned in the Moore's home. All eight victims, including six children, have severe head wounds from an axe. A lengthy investigation yielded several suspects, including one who was tried twice and acquitted. The crime remains unsolved.

1915–Novelist, Saul Bellow, is born in Lachine, Quebec, Canada. He was the recipient of the National Book Award three times for The Adventures of Augue March, Herzog, and Mr. Sammler's Planet. He won the Nobel Prize for Literature in 1976.

1916–An Arab revolt breaks out against the Ottoman Empire, led by Lawrence of Arabia.

1916–William Rosenberg, founder of Dunkin' Donuts, is born in Boston, Massachusetts. Instead of the five different types of donuts that other donut shops carried, Rosenberg offered 52 different varieties. In 1955, upon opening his sixth shop, he decided to franchise his business as a means of distribution and expansion. At the end of 2011, there were more than 10,000 Dunkin' Donut outlets in 32 countries.

1918–The Austro-Hungarian battleship, SMS Szent István, sinks off the Croatian coast after being torpedoed by an Italian MAS motorboat. The event is recorded by camera from a nearby vessel.

1918–Actor, Barry Morse, is born Herbert Morse in Shoreditch, London, England. He is best known for the role of Lt. Philip Gerard in the TV drama The Fugitive. He appeared in the films Thunder Rock, It Started at Midnight, Mrs. Fitzherbert, Daughter of Darkness, Justine, and Running Scared.

1921–Philip Mountbatten is born Prince Philip of Greece and Denmark in Mon Repos, Corfu, Greece. He married Queen Elizabeth II and became the Duke of Edinburgh. Philip has four children with Elizabeth: Prince Charles, Princess Anne, Prince Andrew, and Prince Edward. His father was Prince Andrew of Greece and Denmark, and his mother was Princess Alice of Battenberg.



1922–Entertainer, Judy Garland, is born Frances Ethel Gumm in Grand Rapids, Minnesota. She and her sisters changed their stage name to Garland, and she took her new first name from the Hoagy Carmichael song Judy. Described by Fred Astaire as "the greatest entertainer who ever lived," and renowned for her unique voice, she attained international stardom throughout a career which spanned more than 40 years. She appeared in the films Pigskin Parade, Love Finds Andy Hardy, The Wizard of Oz, Babes in Arms, Strike Up the Band, Little Nellie Kelly, Ziegfeld Girl, For Me and My Gal, Presenting Lily Mars, Girl Crazy, Meet Me in St. Louis, The Clock, The Harvey Girls, Till the Clouds Roll By, The Priate, Easter Parade, Words and Music, In the Good Old Summertime, Summer Stock, A Star Is Born, Judgment at Nuremberg, A Child Is Waiting, and I Could Go on Singing. Her best known songs include Swanee, Over the Rainbow, It's a Great Day, The Trolley Song, The Boy Next Door, Have Yourself a Merry Little Christmas, On the Archison, Topeka, and the Santa Fe, and The Man That Got Away. She was married to film director, Vincent Minelli. Her daughters are actress, Liza Minelli and Lorna Luft.

1923–Writer, Earl Hamner, Jr., is born in Schuyler, Virginia. He is the creator of the TV series The Waltons, serving as the narrator for the show. The series was based on his life experiences and he first got them down on paper in the screenplay for the film Spencer's Mountain.

1924–Fascists kidnap and kill Italian Socialist leader, Giacomo Matteotti, in Rome, Italy.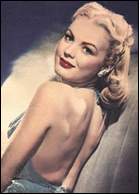 1925–Journalist, Nat Hentoff, is born Nathan Irving Hentoff in Boston, Massachusetts. He was an historian, novelist, jazz and country music critic, and syndicated columnist for United Media. Hentoff was the jazz critic for The Village Voice from 1958 to 2009. He then moved his music column to The Wall Street Journal. He was also a columnist for Down Beat, JazzTimes, Legal Times, The Washington Post, The Washington Times, The Progressive, Editor & Publisher, and Free Inquiry. He was a staff writer for The New Yorker, and also wrote for The New York Times, Jewish World Review, The Atlantic, The New Republic, and Commonweal.

1926–Actress, June Haver, is born June Stovenour in Rock Island, Illinois. She appeared in the films Home in Indiana, Irish Eyes Are Smiling, The Dolly Sisters, Three Little Girls in Blue, Scudda Hoo! Scudda Hay!, Look for the Silver Lining, The Daughter of Rosie O'Grady, I'll Get By, Love Nest, and The Girl Next Door. She was married to actor, Fred McMurray.

1926–Architect, Antoni Gaudi, dies in Barcelona, Spain, at age 73. Gaudi had been hit by a tram on June 7th, while returning home from his daily prayers. He fell unconscious and was assumed by passersby to be a beggar due to his shabby clothes. A large crowd was in attendance for his funeral on June 12th, at the chapel of Our Lady of Mount Carmel. Gaudi was interred in the crypt of his masterpiece, the Sagrada Família. He was the best known practitioner of Catalan Modernism.

1926–Actor, Lionel (Charles) Jeffries, is born in Forest Hill, London, England. He appeared in the films Stage Fright, The Quatermass Xperiment, Lust for Life, Doctor at Large, The Vicious Circle, The Nun's Story, Idol on Parade, Jazz Boat, Two-Way Stretch, Fanny, The Notorious Landlady, The Wrong Arm of the Law, The Truth About Spring, Camelot, Chitty Chitty Bang Bang, Twinky, Eyewitness, Royal Flash, and The Prisoner of Zenda.

1928–Author, Maurice (Bernard) Sendak, is born in Brooklyn, New York. He was an illustrator and writer of children's books. He became widely known for his book Where the Wild Things Are, first published in 1963.



1929–Astronaut, James (Alton) McDivitt, is born in Chicago, Illinois. He is a former test pilot, U.S. Air Force pilot, aeronautical engineer, and NASA astronaut, who flew in the Gemini and Apollo programs. He commanded the Gemini 4 flight during which Edward H. White performed the first U.S. spacewalk.

1931–Singer-songwriter and guitarist, João Gilberto, is born João Gilberto Prado Pereira de Oliveira in Juazeiro, Bahia, Brazil. His recordings, including many songs by Antônio Carlos Jobim and Vinicius de Moraes, established the new musical genre of Bossa Nova in the late 1950s. The first Bossa Nova song, titled Bim-Bom, was written as Gilberto watched passing laundresses on the banks of the São Francisco River balance loads of clothes on their heads. By 1962, Bossa Nova had been embraced by North American jazz musicians such as Herbie Mann, Charlie Byrd, and Stan Getz, who invited Gilberto and Antonio Carlos Jobim to collaborate on what became one of the best-selling jazz albums of all time, Getz/Gilberto. Through this album, Gilberto's then wife Astrud (who had never sung professionally prior to this recording session) became an international star, and the Jobim/Vinicius de Moraes composition, The Girl from Ipanema, became a worldwide pop music standard.

1932–Actor, Gardner McKay, is born George Cadogan Gardner McKay in New York, New York. He was cast in two TV series: Boots and Saddles and Adventures in Paradise. He appeared in the films Raintree County, Holiday for Lovers, The Right Approach, and The Pleasure Seekers. McKay left Hollywood to pursue his interest in photography, sculpture, and writing. He turned down the opportunity to star opposite Marilyn Monroe in Something's Got to Give, a film which was never completed. He exhibited his sculpture at the Museum of Modern Art in New York City, besides holding individual exhibitions. He taught writing classes at the University of California at Los Angeles, University of Southern California, University of Alaska, and the University of Hawaii.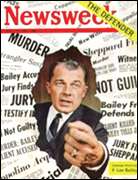 1933–John Dillinger makes his first bank robbery, in New Carlisle, Ohio, taking $10,600.

1933–Attorney, F. Lee Bailey, is born Francis Lee Bailey, Jr. in Waltham, Massachusetts. He was a high-profile criminal defense attorney who served as the lawyer in the re-trial of osteopathic physician, Sam Sheppard (whose story was told in the TV series and film The Fugitive). He was also the supervisory attorney over attorney Mark J. Kadish in the court martial of Captain Ernest Medina for the My Lai Massacre, and was one of the lawyers for the defense in the O. J. Simpson murder case. He has also had a number of visible defeats, legal controversies, and personal trouble with the law, and was disbarred in Massachusetts and Florida for misconduct while defending his client, Claude DuBoc.

1934–The USSR and Romania re-establish diplomatic relations.

1935–A truce is called between Bolivia and Paraguay. The two countries had been fighting since 1932.

1935–Alcoholics Anonymous is founded by William G. Wilson and Dr. Robert Smith, both ex-alcoholics, who worked to share with other alcoholics their experience of overcoming this debilitating condition. The anonymity of "Bill W" was kept until his death in 1971.



1935–Fashion designer, Elio Fiorucci, is born in Milan, Italy. His innovative ideas would become evident early on, when he came up with the idea of brightly colored galoshes. The boots became a sensation. Fiorrucci brought 1960s Carnaby Street fashions to Milan with the opening of his first store. He followed up with the introduction of his own fashion label with the monokini and thong. Fiorrucci would become an important leader in the globalization of fashion.

1936–The Russian animation studio, Soyuzmultfilm, is founded.

1940–President Franklin D. Roosevelt denounces Italy's actions with his "Stab in the Back" speech at the graduation ceremonies of the University of Virginia.

1940–Italy declares war on France and the United Kingdom.

1940–Norway surrenders to German forces.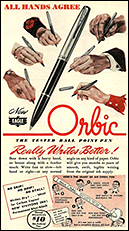 1941–Actor and musician, Mickey Jones, is born in Houston, Texas. His career as a drummer had him backing up acts such as Trini Lopez, Johnny Rivers, and Kenny Rogers and The First Edition, as well as Bob Dylan on his 1966 world tour. He appeared in the films Wild in the Streets, Stand By Your Man, National Lampoon's Vacation, Living Proof: The Hank Williams Jr. Story, Starman, Exteme Prejudice, Nadine, Homer & Eddie, Dead Bang, Total Recall, Tin Cup, Sling Blade, and No Direction Home: Bob Dylan.

1943–President Franklin Roosevelt signs the Withholding Tax Bill into law.

1943–The ballpoint pen is patented by Hungarian inventor, Lászlá Biró, in Argentina. In many languages, the word for ballpoint pen is still simply biro.

1944–In World War II, 642 men, women, and children are massacred at Oradour-sur-Glane, France. While in Distomo, Boeotia, Greece, 218 men, women, and children are massacred by German troops.

1944–Fifteen-year-old Joe Nuxhall, of the Cincinnati Reds, becomes the youngest player ever in a major-league baseball game.

1945–Australian Imperial Forces land in Brunei Bay to liberate Brunei.

1946–Boxer, Jack Johnson, dies in a car accident on U.S. Highway 1 near Franklinton, North Carolina, at age 68. Nicknamed The Galveston Giant, he became the first African-American World Heavyweight Boxing Champion (1908-1915). Johnson defended the title 17 times. On April 5, 1915, Johnson lost his title to Jess Willard, a working cowboy from Kansas.

1946–Ananda Mahidol, King of Siam, is shot dead in the Grand Palace, Phra Nakhon, Thailand, at age 20. Although at first thought to have been an accident, medical examiners ruled it a murder, and three royal pages were later executed following very irregular trials. The mysterious circumstances surrounding his death have been the subject of much controversy.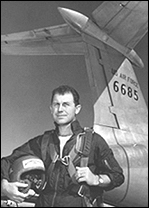 1947–Saab produces its first automobile.

1948–Test pilot, Chuck Yeager, breaks the sound barrier.

1952–Mylar is registered as a DuPont trademark. Mylar is a very strong polyester film that has over time replaced cellophane. It is used as a food wrap in addition to many other non-food uses.

1955–Actor, Andrew Stevens, is born Herman Andrew Stephens in Memphis, Tennessee. He appeared in the films Shampoo, The Seduction, The Boys in Company C, The Fury, The Seduction, Night Eyes, Scorned, Inferno, and The Shooter. He is the son of actress, Stella Stevens. He was married to actress, Kate Jackson.

1957–Harold MacMillan becomes British Prime Minister.

1957–John Diefenbacker, of the Progressive Conservative Party of Canada, is elected Prime Minister, ending 22 years of Liberal Party government.

1958–A woman is sucked through the window of her home in El Dorado, Kansas, by a powerful tornado, and is carried 60 feet away.



1959–Director and actor, Tim Van Patten, is born Timothy Van Patten in Brooklyn, New York. He has directed episodes of The Sopranos, The Wire, Deadwood, Boardwalk Empire, Rome, The Pacific, Game of Thrones, Ed, and Sex and the City. He is the half-brother of actor, Dick Van Patten, and actress, Joyce Van Patten. Actor, Vincent Van Patten, is his nephew.

1962–Actress, Gina Gershon, is born in Los Angeles, California. She has appeared in the films Pretty in Pink, Sweet Revenge, Red Heat, Cocktail, Out for Justice, Jungle Fever, City of Hope, The Player, Showgirls, Face/Off, The Insider, Slackers, Borderline, and Killer Joe.

1963–The Equal Pay Act of 1963, aimed at abolishing wage disparity based on sex, is signed into law by President John F. Kennedy as part of his New Frontier Program.

1963–Actress, Jeanne (Marie) Tripplehorn, is born in Tulsa, Oklahoma. She appeared in the films Basic Instinct, The Firm, Reality Bites, Waterworld, Sliding Doors, Timecode, Paranoid, and The Amateurs.

1964–The U.S. Senate breaks a 75-day filibuster against the Civil Rights Act of 1964, leading to the bill's passage.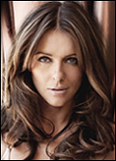 1964–Jimmy Chamberlin, of The Smashing Pumpkins, is born James Joseph Chamberlin in Joliet, Illinois. Chamberlin, who originally trained as a jazz drummer, cites jazz musicians Benny Goodman, Duke Ellington, Gene Krupa, and Buddy Rich, as well as rock drummers Keith Moon, Ian Paice, and John Bonham, as major influences on his technique.

1965–Actress and model, Elizabeth (Jane) Hurley, is born in Basingstoke, Hampshire, England. She has been associated with the cosmetics company Estée Lauder since the company gave Hurley her first modeling job at the age of 29. She appeared in the films Passenger 57, Mad Dogs and Englishmen, Samson and Delilah, Austin Powers: International Man of Mystery, Permanent Midnight, EDtv, Austin Powers: The Spy Who Shagged Me, Bedazzled, Dawg, and Serving Sara.

1967–The Smothers Brothers appear on the cover of TV Guide.

1967–The Middle East War ends as Israel and Syria agree to observe a United Nations mediated cease fire.

1967–The Gateway Arch opens to the public in St. Louis, Missouri. Built as a monument to the westward expansion of the United States, it is the centerpiece of the Jefferson National Expansion Memorial.



1967–Fifteen thousand young people attend the Fantasy Faire and Magic Mountain Music Festival in California.

1967–Actor, Spencer Tracy, dies of a heart attack in Beverly Hills, California, at age 67. Actress, Katharine Hepburn, who had become his live-in caretaker, was with him. During his career, Tracy appeared in 75 films and developed a reputation among his peers as one of the screen's greatest actors. In 1999, the American Film Institute ranked Tracy as one of the Top Ten Hollywood legends. He appeared in the films Dante's Inferno, Fury, San Francisco, Libeled Lady, Captains Courageous, Boys Town, Stanley and Livingstone, Young Tom Edison, Northwest Passage, Boom Town, Dr. Jekyll and Mr. Hyde, Woman of the Year, Tortilla Flat, A Guy Named Joe, State of the Union, Adam's Rib, Father of the Bride, Pat and Mike, The Actress, Bad Day at Black Rock, Desk Set, The Old Man and the Sea, Inherit the Wind, Judgment at Nuremberg, How the West Was Won, It's a Mad, Mad, Mad, Mad World, and Guess Who's Coming to Dinner.

1971–The 44th National Spelling Bee: Jonathan Knisely wins, spelling shalloon.

1971–Politician, Bobby Jindal, is born Piyush Jindal in Baton Rouge, Louisiana. He is the 55th Governor of Louisiana and the Vice Chairman of the Republican Governors Association.



1971–Actor, Michael Rennie, dies of an aortic aneurysm in Harrogate, West Riding of Yorkshire, England, at age 61. He is best known for the role of the spaceman Klaatu in the classic sci-fi film The Day the Earth Stood Still. In a career spanning more than 30 years, Rennie appeared in over 50 films and in several American TV series. He appeared in the films The Wicked Lady, Caesar and Cleopatra, The Root of All Evil, Miss Pilgrim's Progress, Phone Call from a Stranger, Five Fingers, Mambo, Teenage Rebel, The Lost World, Mary, Mary, and Hotel.

1972–A chart topper: The Candy Man by Sammy Davis, Jr.

1973–NASA launches Radio Astronomy Explorer 49 into lunar orbit.

1973–Playwright, William Inge, dies of suicide by carbon monoxide poisoning at age 60. He wrote Come Back, Little Sheba and Picnic, which earned him the Pulitzer Prize. His films include Bus Stop, The Dark at the Top of the Stairs, Splendor in the Grass, All Fall Down, The Stripper, and Bus Riley's Back in Town.

1976–The 49th National Spelling Bee: Tim Kneale wins, spelling narcolepsy.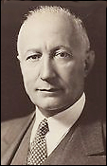 1976–Adolph Zukor, Hungarian movie producer, dies in Los Angeles, California, at age 103. Zukor revolutionized the film industry by organizing production, distribution, and exhibition within a single company.

1977–James Earl Ray, the convicted assassin of civil rights leader, Martin Luther King, Jr., escapes with six other prisoners from Brushy Mountain State Prison in Tennessee. He is recaptured on June 13th.

1977–Apple Computer ships its first Apple II.

1980–The African National Congress in South Africa publishes a call to fight from their imprisoned leader Nelson Mandela.

1982–German director, Rainer Werner Fassbinder, dies of a cocaine and barbiturate overdose in Munich, Bavaria, West Germany, at age 37. He was one of the most important figures in the New German Cinema. Underlying Fassbinder's work was a desire to provoke and disturb. However, his films demonstrate his deep sensitivity to social outsiders and his hatred of institutionalized violence. He ruthlessly attacked both German bourgeois society and the larger limitations of humanity. His films include Love Is Colder Than Death, The American Soldier, The Merchant of Four Seasons, Eight Hours Are Not a Day, Martha, Fox and His Friends, Women in New York, Despair, The Marriage of Maria Braun, and Lola.



1984–The 38th NBA Championship: The Boston Celtics beat the Los Angeles Lakers, 4 games to 3.

1987–Actress, Elizabeth Hartman, dies of suicide by jumping from the window of her fifth floor apartment in Pittsburgh, Pennsylvania, at age 43. Throughout much of her life, Hartman suffered from depression. In her later years, her mental health continued to decline and she received treatment for her condition at an outpatient clinic. She appeared in the films A Patch of Blue, The Group, You're a Big Boy Now, The Fixer, The Beguiled, and Walking Tall.

1988–Western writer, Louis L'Amour, dies of lung cancer in Los Angeles, California, at age 80. Many of his stories were made into movies. L'Amour's books remain popular and most have gone through multiple printings. At the time of his death, almost all of his 105 existing works (89 novels, 14 short-story collections, and two full-length works of nonfiction) were still in print. He was considered one of the world's most popular writers.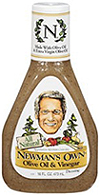 1990–Fast food franchise, Burger King, begins using Newman's Own Salad Dressing. Newman's Own is a food company founded by actor, Paul Newman, and author, A.E. Hotchner, in 1982. The brand started with a homemade salad dressing that Newman and Hotchner prepared themselves and gave to friends as gifts. The successful reception of the salad dressing led Newman and Hotchner to commercialize it for sale. The company branched out with pasta sauce, frozen pizza, lemonade, fig cookies, fruit cocktail juices, popcorn, salsa, grape juice, and other products. Each label features a picture of Newman, dressed in a different costume to represent the product. The company gives 100% of the after-tax profits from the sale of its products to Newman's Own Foundation (a private non-profit foundation) which in turn, gives the money to various educational and charitable organizations.

1990–British Airways Flight 5390 lands safely at Southampton Airport after a blowout in the cockpit causes the captain to be partially sucked from the plane. There are no fatalities.

1991–Eleven-year-old Jaycee Lee Dugard is kidnapped in South Lake Tahoe, California. She would remain a captive until 2009.

1992–Model-actress, Kate Upton, is born Katherine Elizabeth Upton in St. Joseph, Michigan. She has appeared in the films Tower Heist, The Three Stooges, and The Other Woman.

1994–China conducts a nuclear test for DF-31 warhead at Area C (Beishan), at Lop Nor.

1994–Philanthropist, Mary Maxwell Gates, mother of Bill Gates, dies of breast cancer in Seattle, Washington, at age 64.

1996–Intel releases the 200 mhz pentium chip.

1996–Peace talks begin in Northern Ireland without the participation of the Irish republican political party, Sinn Féin.



1996–The Stanley Cup: Colorado Avalanche beat the Florida Panthers, in 4 games to 0.

1996–Actress, Jo Van Fleet, dies of undisclosed causes in Jamaica, Queens, New York, at age 80. She appeared in the films East of Eden, The Rose Tattoo, I'll Cry Tomorrow, Gunfight at the O.K. Corral, This Angry Age, Wild River, Cool Hand Luke, I Love You, Alice B. Toklas, 80 Steps to Johah, The Gang That Couldn't Shoot Straight, Satan's School for Girls, The Tenant, and Seize the Day.

1997–Before fleeing his northern stronghold, Khmer Rouge leader, Pol Pot, orders the killing of his defense chief, Son Sen, and 11 of Sen's family members.

1999–NATO suspends its airstrikes after Slobodan Milosevic agrees to withdraw Serbian forces from Kosovo.

2000–Hafez al-Assad, President of Syria, dies of a heart attack in Damascus, Syria, at age 69.

2001–Pope John Paul II canonizes Lebanon's first female saint, Saint Rafqa.

2002–The first direct electronic communication experiment between the nervous systems of two humans is carried out by Kevin Warwick in the United Kingdom.

2002–Gangster, John Gotti, dies of throat cancer in Springfield, Missouri, at age 61. Gotti was one of the most powerful crime bosses during his era, and became widely known for his outspoken personality and flamboyant style. On June 23, 1992, Gotti was sentenced to life imprisonment without the possibility of parole. He was incarcerated at the U.S. Penitentiary at Marion, Illinois.

2003–The Spirit Rover is launched, beginning NASA's Mars Exploration Rover mission.


2004–R&B singer, Ray Charles, dies of acute liver disease in Beverly Hills, California, at age 73. He was an American singer, songwriter, musician, and composer, who earned the nickname "The Genius": he was blind from the age of seven. He pioneered the genre of soul music during the 1950s, by combining rhythm and blues, gospel, and blues styles into the music he recorded for Atlantic Records, one of his most prolific periods. His hits include Mess Around, I Got a Woman, Hallelujah I Love Her So, Drown in My Own Tears, Swanee River Rock, What'd I Say, Come Rain or Come Shine, Georgia on My Mind, Ruby, Hit the Road Jack, One Mint Julip, and Unchain My Heart.

2015–Scientists finally solve the mystery of a milky rain that coated cars and raised eyebrows across a wide swathe of the Pacific Northwest in February 2015. A multi-disciplinary Washington State University team said they have determined that dust from the dry bed of a shallow lake 480 miles from where the rain fell was to blame for the unusual precipitation.

2015–The Los Angeles City Council gives final approval to an ordinance raising the city's minimum wage to $15-an-hour by 2020, from the current $9. The measure, which still must be signed into law by Mayor Eric Garcetti, would require businesses with more than 25 employees to gradually increase wages to meet the new pay level by 2020, while smaller businesses would have an extra year to comply with each step.

2015–Film Producer, Robert Chartoff, dies in Santa Monica, California, at age 81. His films include Point Blank, They Shoot Horses, Don't They?, The Strawberry Statement, Up the Sandbox, Rocky, Comes a Horseman, Raging Bull, and The Right Stuff.

2016–Gawker Media files for Chapter 11 bankruptcy after losing an invasion-of-privacy lawsuit brought by former professional wrestler, Hulk Hogan. The bankruptcy auction for the company gets underway when Gawker accepts tech publisher Ziff Davis's bid for all seven of its brands and other assets, reportedly for $90 million to $100 million.

2016–Singer, Christina Grimmie, dies from gunshot wounds sustained outside a concert venue in Orlando, Florida, at age 22. The unidentified gunman, a deranged fan, shoots Grimmie three times, than fatally shoots himself after being tackled by Grimmie's brother, Marcus. In 2014, Grimmie was a finalist on Season 6 of the singing competition show The Voice. Prior to that, she was successful on YouTube: after uploading her videos, she had over 375 million views and over two million subscribers on her channel as of April 28, 2013, which made her the fourth most-subscribed musician on YouTube.

2016–Hairdresser, Margaret Vinci Heldt, dies in Chicago, Illinois, at age 98. She created the famous beehive hairdo in 1960.

2017–The 2017 World Expo opens in Astana, Kazakhstan.

2017–Protesters stage rallies, organized by ACT! for America, against sharia law in major and small cities across the United States. Counter protesters also assemble at the same locations.

2018–Rapper, Eminem, performs at the Bonnaroo music festival in Tennessee, causing panic among concertgoers when one of his songs ended with realistic gunshot sound effects.


PHOTOS TOP TO BOTTOM: Ed Cid; Bridget Bishop; The Jardin des Plantes Museum in Paris, France; The Chicago Tribune tower art; Sessue Hayakawa; promotion for the Clyde Beatty Circus; Saul Bellow; Judy Garland; June Haver; João Gilberto; F. Lee Bailey on the cover of Newsweek; Elio Fiorucci; vintage ad for a ballpoint pen; Chuck Yeager; Tim Van Patten; Elizabeth Hurley; Spencer Tracy; Michael Rennie; Adolph Zukor; Elizabeth Hartman; Newman's Own Salad Dressing; Jo Van Fleet; and Ray Charles.