913–Emperor Alexander III dies of exhaustion while playing the game tzykanion (polo), at age 42. He is succeeded by his 8-year-old nephew, Constantine VII.

1097–Agnes of Aquitaine, Queen of Aragon and Navarre, dies at age 25.

1217–Henry I, King of Castile and Toledo, dies after being hit by a tile flying off a roof in Palencia, Spain, at age 13.

1237–John of Scotland, Earl of Huntingdon, dies at age 30.

1393–Emperor Go-En'yu of Japan dies in Kyoto, Japan, at age 34.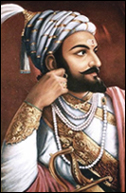 1508–Maximilian I, Holy Roman Emperor, is defeated in Friuli by Venetian troops.

1513–In the Battle of Novara, Swiss troops defeat the French, under Louis II de la Trémoille, forcing the French to abandon Milan.

1523–Gustav Vasa, the Swedish regent, is elected King of Sweden, marking a symbolic end to the Kalmar Union.

1586–Francis Drake's forces raid St. Augustine in Spanish Florida.

1644–The Qing Dynasty Manchu forces led by the Shunzhi Emperor, capture Beijing during the collapse of the Ming Dynasty. The Manchus would rule China until 1912, when the Republic of China is established.

1654–Queen Christina abdicates the Swedish throne and is succeeded by her cousin, Charles X Gustav.

1674–Shivaji, founder of the Maratha Empire in India, is crowned.

1683–The Ashmolean, the first public museum, opens in Oxford, England.



1714–Joseph I of Portugal is born at Ribeira Palace, Lisbon, Portugal.

1749–The Conspiracy of the Slaves in Malta is discovered. It was a failed plot by Muslim slaves in Hospitaller-ruled Malta to rebel, assassinate Grand Master Manuel Pinto da Fonseca, and take over the island.

1752–A devastating fire destroys one-third of Moscow, Russia, including 18,000 homes.

1755–American patriot, Nathan Hale, is born in Coventry, Connecticut Colony. He was a soldier for the Continental Army during the American Revolutionary War. He volunteered for an intelligence-gathering mission in New York City, but was captured by the British and executed. He said as he was being hung, "I regret that I have but one life to give for my country."

1756–Painter, John Trumbull, a signer of the Declaration of Independence, is born in Lebanon, Connecticut. His painting "Declaration of Independence" (1817) was used on the reverse side of the two-dollar bill.

1762–British forces begin a siege of Havana, Cuba, and temporarily capture the city in the Battle of Havana.

1780–Rebellious hordes storm and set fire to Newgate Prison in London, England, while William Blake, inspired by the Declaration of Independence, watches sympathetically.



1799–Orator, Patrick Henry, dies of stomach cancer in Brookneal, Virginia, at age 63. During the American Revolution, he said, "Give me liberty or give me death! Along with Samuel Adams and Thomas Paine, he is regarded as one of the most influential champions of Republicanism and an invested promoter of the American Revolution and its fight for independence.

1808–Napoleon's brother, Joseph Bonaparte, is crowned King of Spain.

1809–Sweden promulgates a new Constitution, which restores political power to the Riksdag of the Estates after 20 years of enlightened absolutism. At the same time, Charles XIII is elected to succeed Gustav IV Adolf as King of Sweden.

1813–During the War of 1812, a British force of 700, under John Vincent, defeats an American force twice its size, under William Winder and John Chandler, in the Battle of Stoney Creek.

1816–Ten inches of snow falls in New England: it is called "the year without a summer."

1822–Alexis St. Martin is accidentally shot in the stomach, leading to William Beaumont's studies on digestion.

1832–The June Rebellion (or the Paris Uprising of 1832) in Paris, France, is put down by the National Guard.

1833–Andrew Jackson becomes the first U.S. President to ride on a train.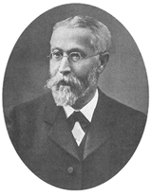 1844–The Young Men's Christian Association (Y.M.C.A.) is founded in London, England.

1844–The Glaciarium, the world's first mechanically frozen ice rink, opens in London, England.

1850–Karl F. Braun, co-developer of wireless telegraphy, is born in Fulda, Electorate of Hessen, Germany. Braun contributed significantly to the development of radio and television technology: he shared with Guglielmo Marconi the 1909 Nobel Prize in Physics.

1857–Sophia of Nassau marries the future King Oscar II of Sweden-Norway.

1859–Queensland is established as a separate colony from New South Wales.

1861–Politician, Camillo Benso, Count of Cavour, dies of malaria in Turin, Kingdom of Italy, at age 50. He was the first Prime Minister of Italy.

1862–During the American Civil War, Union forces capture Memphis, Tennessee, from the Confederates.

1875–Author, (Paul) Thomas Mann, is born in Free City of Lübeck, German Empire. He was known for his finely wrought writing style enriched by humor, irony, and parody. His highly symbolic and ironic epic novels and novellas are noted for their insight into the psychology of the artist and the intellectual. He was awarded the Nobel Prize for Literature in 1929.

1882–The Shewan forces of Menelik II of Ethiopia defeat the Gojjame army in the Battle of Embabo.

1882–The electric iron is patented by Henry W. Seely of New York City.

1882–A cyclone in the Arabian Sea near Bombay, India, drowns 100,000 people.

1889–The Great Seattle Fire destroys almost all of downtown Seattle, Washington.

1891–John A. Macdonald, the first Prime Minister of Canada, dies from a stroke in Ottawa, Ontario, Canada, at age 76.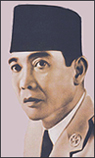 1892–The Chicago "L" commuter rail system begins operation in Chicago, Illinois.

1894–Governor Davis H. Waite orders the Colorado State Militia to protect and support the miners engaged in the Cripple Creek miners' strike.

1898–Chemist, Eli Lilly, dies of cancer in Indianapolis, Indiana, at age 59. He founded the Eli Lilly and Company pharmaceutical corporation. Two of the early advances he pioneered were creating gelatin capsules to contain medicines and developing fruit flavorings.

1901–Politician, Sukarno, the first President of Indonesia, is born Kusno Sosrodihardjo in Soerabaia, Dutch East Indies.

1909–French troops capture Abéché (in present-day Chad) and install a puppet sultan in the Ouaddai Empire.

1912–The eruption of Novarupta, in Alaska, begins. It is the second largest volcanic eruption of the 20th century.

1916–Yuan Shikai, the first President of the Republic of China, dies of uremia in Beijing, Republic of China, at age 56.

1918–During World War I, the U.S. Marine Corps suffers its worst single day's casualties while attempting to recapture the wood at Château-Thierry.

1919–The Republic of Prekmurje ends as it is incorporated into the newly established Kingdom of Serbs, Croats, and Slovenes (renamed "Yugoslavia" in 1929).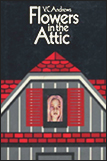 1921–The Southwark Bridge in London, England, is opened to traffic by King George V and Queen Mary.

1922–Actress-singer, Lillian Russell, dies after 10 days of illness in Pittsburgh, Pennsylvania, at age 61. She became one of the most famous actresses and singers of the late 19th and early 20th centuries, known for her beauty and style, as well as for her voice and stage presence.

1923–Writer, V. C. Andrews, is born Cleo Virginia Andrews in Portsmouth, Virginia. She is best known for the best-seller Flowers in the Attic. Her novels combine Gothic horror and family saga, revolving around family secrets and forbidden love (frequently involving themes of consensual incest, most often between siblings), and they often include a rags-to-riches story. They were so successful, that after her death her estate hired a ghost writer, Andrew Neiderman, to write more stories to be published under her name.

1925–The Chrysler Corporation is founded by Walter Percy Chrysler.

1925–Frank Chee Willeto, fourth Vice President of the Navajo Nation, is born in Crownpoint, New Mexico. He was a politician and Navajo code talker during World War II. Willeto and other surviving Navajo code talkers were awarded the Congressional Silver Medal in 2001.

1928–Politician, George Deukmejian, is born Courken George Deukmejian, Jr. in Menands, New York. He was Governor of California (1983-1991).

1932–The Revenue Act take effect, creating the first gas tax in the U.S. The tax is 1¢ per gallon sold.

1932–Astronaut, David Randolph Scott, is born in San Antonio, Texas. He is an American engineer, retired U.S. Air Force officer, and former test pilot. He belonged to the third group of NASA astronauts, selected in October 1963. As an astronaut, Scott became the seventh person to walk on the Moon.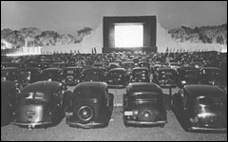 1933–The first drive-in movie theater opens in Camden, New Jersey, with nine rows of parking on 10 acres. The grounds could accommodate 400 cars.

1934–The U.S. Securities and Exchange Commission is established.

1935–The 14th Dalai Lama, Tenzin Gyatso, spiritual leader of Tibet's Lamaistic Buddhists, is born Jetsun Jamphel Ngawang Lobsang Yeshe Tenzin Gyatso in Taktser, Qinghai. He was formally recognized as the Dalai Lama on November 17, 1950, at the age of 15. During the 1959 Tibetan uprising, the Dalai Lama fled to India, where he denounced the People's Republic and established the non-governmental Central Tibetan Administration. He has since traveled the world, advocating for the welfare of Tibetans, teaching Tibetan Buddhism, and talking about the importance of compassion as the source of a happy life.

1936–Singer, Levi Stubbs, of The Four Tops, is born Levi Stubbles in Detroit, Michigan. The group had hits with Baby I Need Your Lovin', I Can't Help Myself (Sugar Pie Honey Bunch), Standing in the Shadows of Love, and Bernadette. He was also a voice artist in film and animated television series, best known having provided the voice of the alien plant, Audrey II, in the musical Little Shop of Horrors.

1939–Judge Joseph Force Crater, known as the "Missingest Man in New York," is declared legally dead. He was a New York State Supreme Court Justice who vanished amid political scandal on August 6, 1930. He was last seen leaving a restaurant on West 45th Street in New York City, and entered popular culture as one of the most confounding missing persons cases of the 20th century. Despite massive publicity, the case was never resolved.



1939–Singer, Gary U.S. Bonds, is born Gary Levone Anderson in Jacksonville, Florida. His unique style brought him the hits New Orleans, Quarter to Three, and School Is Out.

1941–Louis Chevrolet, automotive pioneer, dies in Detroit, Michigan, at age 62. He was a Swiss-born American race car driver of French descent, founder of the Chevrolet Motor Car Company in 1911, and a founder of the Frontenac Motor Corporation in 1916, which made racing parts for Ford's Model T. Louis Chevrolet drove in the Indianapolis 500 four times, with a best finish of 7th in 1919.

1942–Japanese forces retreat, ending the Battle of Midway.

1944–On D-Day, the 400,000 allied land forces under General Dwight Eisenhower make successful landings on the coast in Normandy, France, and within 11 months the Third Reich would fall.

1944–Musician, Edgar Froese, is born in Tilsit, East Prussia. He was the founder of the electronic music group Tangerine Dream.

1945–Actor, David (Coleman) Dukes, is born in San Francisco, California. He appeared in the films The Strawberry Stetement, The Wild Party, A Little Romance, Only When I Laugh, Without a Trace, See You in the Morning, The Handmaid's Tale, and Gods and Monsters.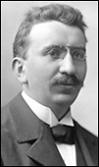 1946–The Basketball Association of America is formed in New York City.

1948–French movie pioneer, Louis Lumière, dies in Bandol, French Riviera, France, at age 83. He and his brother, Auguste Lumière, were the first filmmakers in history. They patented the cinematograph, which allowed simultaneous viewing by multiple parties. Their first film, Sortie de l'usine Lumière de Lyon, shot in 1894, is considered the first true motion picture.

1948–Charles Williams Nash, dies in Beverly Hills, California, at age 84. Nash co-founded Buick Motor Company with David D. Buick and William C. Durant. He bought out the Jeffery Motor Company in August 1916, and a year later renamed it Nash Motors.

1949–George Orwell's 1984 is published. The novel is set in a future world dominated by three police states, continually at war with each other. The hero, Winston Smith, a minor official, longs for truth and decency and secretly rebels against the government.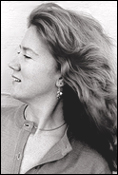 1949–Actor, Robert (Barton) Englund, is born in Glendale, California. He is best known for the role of Freddy Kreuger in the Nightmare on Elm Street series. He also appeared in the films Buster and Billie, Hustle, Stay Hungry, A Star is Born, Big Wednesday, Bloodbrothers, Walking Tall, Hobson's Choice, V, The Adventurtes of Ford Fairlane, and Nightmare Cafe.

1949–Folksinger, Holly Near, is born in Ukiah, California. During her long career in folk and protest music, she has worked with a wide array of musicians, including Ronnie Gilbert, Pete Seeger, Arlo Guthrie, Bonnie Raitt, Jackson Browne, Joan Baez, Phil Ochs, and Harry Belafonte. She has been recognized many times for her work for social change, including honors from the ACLU, the National Lawyers Guild, the National Organization for Women, NARAS, Ms. Magazine, and the Legends of Women's Music Award. She appeared in the films Angel, Angel, Down We Go, The Magic Garden of Stanley Sweetheart, The Todd Killings, Minnie and Moskowitz, Dogfight, and Heartwood.

1950–Judge and media commentator, Andrew P. Napolitano, is born in Newark, New Jersey. He is the Senior Judicial Analyst for Fox News Channel, commenting on legal news and trials, and is a syndicated columnist, whose work appears in numerous publications, such as Fox News, The Washington Times, and Reason. He teaches constitutional law as a Distinguished Professor at Brooklyn Law School. Napolitano has written nine books on constitutional, legal, and political subjects. He is not related to former U.S. Secretary of Homeland Security, Janet Napolitano.

1951–Singer, Dwight Twilley, is born in Tulsa, Oklahoma. He performed with the pop-rock band, The Dwight Twilley Band, and also as a solo artist.



1954–Eurovision, a network created by linking television stations across Europe, makes its first broadcast from the "Festival of Flowers" in Switzerland.

1954–The inveiling of the sculpture of Yuriy Dolgorukiy takes place in Moscow, Russia.

1954–Actor and playwright, Harvey (Forbes) Fierstein, is born in Brooklyn, New York. He is best known for his starring role in Torch Song Trilogy on Broadway and on film. He appeared in the films Garbo Talks, Apology, Mrs. Doubtfire, Bullets Over Broadway, Dr. Jekyll and Ms. Hyde, Elmo Saves Christmas, Independence Day, Death to Smoochy, and Duplex.

1955–A chart topper: Rock Around the Clock by Bill Haley and His Comets.

1955–Comedienne, Sandra Bernhard, is born in Flint, Michigan. She first gained attention in the late 1970s with her stand-up comedy in which she offered bitter critiques on celebrity culture and political figures. She had a regular role on the sitcom Roseanne. She appeared in the films Cheech & Chong's Nice Dreams, The King of Comedy, Casual Sex?, Heavy Petting, Madonna: Truth or Dare, Hudson Hawk, Dinner Rush, and Zoolander.



1956–Tennis champion, Bjorn (Rune) Borg, is born in Sodertlage, Sweden. He is a former World No. 1 tennis player, widely considered to be one of the greatest in tennis history. Between 1974 and 1981, he won 11 Grand Slam singles titles: six at the French Open and five consecutive at Wimbledon. He also won three year-end championships and 15 Grand Prix Super Series titles.

1959–Actress, Amanda Pays, is born in London, England. She appeared in the films Oxford Blues, The Frog Prince, Max Headroom, Leviathan, and Spacejacked. She was married to actor, Corbin Bernsen.

1961–Terri (Kathleen) Nunn, of Berlin, is born in Baldwin Hills, California. The group had a hit with the top-selling 1986 single, Take My Breath Away, the love theme from the film Top Gun.

1961–Swiss psychologist and psychiatrist, Carl Jung, dies in Küsnacht, Switzerland, at age 85. Some of his theories are the basis of a form of literary criticism known as "Archetypal Criticism."

1962–The Beatles' first recording session at Abbey Road Studios in London, England, is their EMI/Parlophone audition. After playing a large number of songs and getting the "thumbs-up" for actual recording, The Beatles record four songs: Besame Mucho and three Lennon-McCartney songs, Love Me Do, P.S. I Love You, and Ask Me Why. Although sample lacquer discs are cut, none of these takes will be released on record. Ron Richards, George Martin's assistant, is in charge of the session initially, but balance engineer, Norman Smith, calls Martin in when his interest is aroused by Love Me Do. George Martin stays for the remainder of The Beatles' career.



1964–Under a temporary order, the rocket launches at Cuxhaven, Germany, are terminated. They never resume.

1965–Philosopher, Martin Buber, dies in Jerusalem, Israel, at age 87. He is known for his thesis of dialogical existence, as he described in the book I and Thou. However, his work dealt with a range of issues including religious consciousness, modernity, the concept of evil, and ethics.

1966–Stokely Carmichael launches the "Black Power" movement.

1966–Black activist, James Meredith, is shot and wounded as he walks along a Mississippi highway to encourage black voter registration.

1966–Claudette Orbison, wife of singer Roy Orbison, dies in a motorcycle accident.

1967–Child actor, Max Casella, is born in Washington, D.C. He is best known for the role of Vinnie on the TV series Doogie Howser, M.D. He appeared in the films Newsies, Ed Wood, Trial and Error, Analyze This, The Notorious Bettie Page, Leatherheads, and Revolutionary Road.



1967–Actor, Paul Giamatti, is born Paul Edward Valentine Giamatti in New Haven, Connecticut. He is well known for his co-starring role in the TV mini-series John Adams. He appeared in the films Singles, Mighty Aphrodite, Sabrina, Before and After, Donnie Brasco, Private Parts, My Best Friend's Wedding, Deconstructing Harry, The Truman Show, Saving Private Ryan, Man on the Moon, American Splendor, Sideways, Cinderella Man, Barney's Version, 12 Years a Slave, and Saving Mr. Banks.

1968–Robert F. Kennedy, Democratic Party Senator from New York and brother of President John F. Kennedy, dies from assassination by gunshot wounds. Kennedy was a leading candidate for the Democratic nomination for the presidency. Shortly after midnight on June 5th, after defeating Senator Eugene McCarthy in the California and South Dakota presidential primaries, he was mortally wounded by Sirhan Sirhan, a 24-year-old Palestinian, in a ballroom at The Ambassador Hotel in Los Angeles, California.

1969–The first Internet connection is created when network control protocol packets are sent from the data port of one IMP to another. It would be almost 30 years before the Internet would be fully established for public use.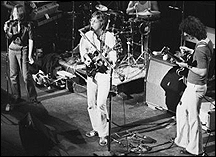 1971–A mid-air collision between a Hughes Airwest Douglas DC-9 jetliner and a United States Marine Corps McDonnell Douglas F-4 Phantom II jet fighter near Duarte, California, claims 50 lives.

1971–John Lennon and Yoko Ono make a surprise stage appearance with Frank Zappa and the Mothers of Invention, at New York's Fillmore East. This was an impromptu turn of events, and it just happened that the Mothers' concert was to be recorded (and Yoko arranged to have the unique performance captured on 16mm film). An audience member was heard saying after the concert: "When The Mothers were on, it was just another stage. With Lennon on it... the stage became something else; it became like a visitation!" Frank Zappa released additional material from the performance on his CD Playground Psychotics.

1972–Gold hits a record high of $60 an ounce.



1974–A new Instrument of government is promulgated, making Sweden a parliamentary monarchy.

1974–The 47th National Spelling Bee: Julie Ann Junkin wins, spelling hydrophyte.

1975–A tornado, reportedly spinning backwards (spinning clockwise), is sighted near Alva, Oklahoma.

1975–Actor, Larry Blyden, dies in a car accident in Agadir, Morocco, at age 49. He was seen in many TV shows, including Playhouse 90, The United States Steel Hour, The Twilight Zone, Thriller, The Loretta Young Show, Route 66, Dr. Kildare, The Alfred Hitchcock Hour, The F.B.I., and The Mod Squad. He appeared in the films Kiss Them for Me and On a Clear Day You Can See Forever.

1976–The 30th NBA Championship: The Boston Celtics beat the Phoenix Suns, 4 games to 2.

1976–Oil magnate, J. Paul Getty, dies in Sutton Place, Guildford, Surrey, London, England, at age 83. He founded the Getty Oil Company, and in 1957, Fortune magazine named him the richest living American, while the 1966 Guinness Book of Records named him as the world's richest private citizen, worth an estimated $1.2 billion (approximately $8.7 billion in 2014). At his death, he was worth more than $2 billion (approximately $8.3 billion in 2014). Getty was an avid collector of art and antiquities and his collection formed the basis of the J. Paul Getty Museum in Los Angeles, California, and over $661 million (approximately $2.7 billion in 2014) of his estate was left to the museum after his death.



1977–The Washington Post reports that the Pentagon is planning a neutron bomb that would kill people without damaging property.

1979–Actor, Jack Haley, dies of a heart attack in Los Angeles, California, at age 81. He is best known for the role of the Tin Man in The Wizard of Oz. He appeared in the films Poor Little Rich Girl, Pigskin Parade, Rebecca of Sunnybrook Farm, Alexander's Ragtime Band, Scared Stiff, and New York, New York.

1981–A passenger train traveling between Mansi and Saharsa, India, jumps the tracks at a bridge crossing the Bagmati River. Close to 1,000 people are killed.

1982–The Lebanon War begins. Forces under Israeli Defense Minister, Ariel Sharon, invade southern Lebanon during Operation Peace for the Galilee, eventually reaching as far north as the capital Beirut.

1982–A British Army Air Corps Gazelle helicopter is destroyed in a friendly fire incident, resulting in the loss of four lives.

1982–Bob Dylan, Jackson Browne, Linda Ronstadt, Tom Petty, Stevie Nicks, Bonnie Raitt, and Crosby, Stills & Nash, play the "Peace Sunday: We Have a Dream" concert for nuclear disarmament at the Rose Bowl in Pasadena, California.



1982–Poet, Kenneth Rexroth, dies in Santa Barbara, California. After his early, Surrealism influenced work, his later poetry has been praised for its tight form, wit, and humanistic passion.

James E. Casey, founder of the United Parcel Service (UPS), dies at age 95. UPS was originally the American Messenger Company.

1984–Following an order from Indira Gandhi, the Indian Army attacks the Golden Temple in Amritsar, in an effort to flush out terrorists. Official casualties are 576 combatants killed and 335 wounded. Independent observers estimate that thousands of unarmed Sikh civilians are also killed in the crossfire.

1984–Tetris, one of the best-selling video games of all time, is released for the first time in the USSR.

1985–The grave of "Wolfgang Gerhard" is opened in Embu, Brazil, and the exhumed remains are later proven to be those of Josef Mengele, Auschwitz's "Angel of Death." Mengele was thought to have drowned while swimming in February 1979.

1985–The 58th National Spelling Bee: Balu Natarajan wins, spelling milieu.


1986–Dick Rowe, the former head of A&R at Decca Records and the man forever tagged "the man who turned down The Beatles," dies in London, England, at age 64.

1987–Under increasing pressure from his family members to tone down his behavior, Michael Jackson officially severs his ties with the Jehovah's Witnesses.

1991–Former child actress, Dana Plato, receives a six-year suspended sentence for robbing a video store.

1991–Jazz saxophonist, Stan Getz, dies of liver cancer in Malibu, California, at age 64. His biggest hit was The Girl from Ipanema (with Astrud Gilberto).

1993–Mongolia holds its first direct presidential elections.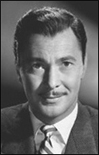 1993–Film director, James Bridges, dies of cancer in Los Angeles, California, at age 57. His films include The Baby Maker, The Paper Chase, September 30, 1955, The China Syndrome, Urban Cowboy, Mike's Murder, Perfect, and Bright Lights, Big City.

1994–A 6.7 earthquake in Colombia kills 295 people, leaving 500 people missing and 13,000 others homeless.

1994–Actor, Barry Sullivan, dies of respiratory failure in Sherman Oaks, California, at age 81. He appeared in the films Three Guys Named Mike, Mr. Imperium, The Bad and the Beautiful, Jeopardy, Strategic Air Command, Queen Bee, Julie, The Maverick Queen, A Gathering of Eagles, Harlow, Tell Them Willie Boy is Here, Pat Garrett and Billy the Kid, Earthquake, and Oh! God.

1996–Among the items at a Christie's auction are some Ringo Starr reel-to-reel audio tapes from 1966, featuring recordings made during The Beatles visits to Munich, Germany, and Tokyo, Japan. These include unreleased Ringo compositions: Looking for the Lightening, Sitting in the Back of My Car, and a track that is possibly called Hang on to the Roll She Gave You. The tapes sell for £2,875 ($4,025).

1997–While attending her senior prom in Lacey Township, New Jersey, Melissa Drexler gives birth in a bathroom stall, leaves the baby to die in a trash can, and then returns to the dance. Drexler pled guilty to aggravated manslaughter, and was sentenced to 15 years imprisonment. After serving nearly 37 months, she was released on parole.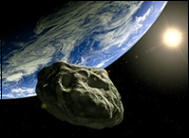 1997–Socialite, Magda Gabor, dies of renal failure in Palm Springs, California, at age 81. She was the elder sister of actresses Zsa Zsa Gabor and Eva Gabor.

2002–A near-Earth asteroid explodes over the Mediterranean Sea between Greece and Libya. The resulting explosion is estimated to have a force of 26 kilotons, slightly more powerful than the Nagasaki atomic bomb.

2003–Dave Rowberry, of The Animals, dies of an ulcer haemorrhage in Hackney, East London, England, at age 62. He replaced original keyboardist, Alan Price, in 1965. Rowberry played on many of the group's big hits, including We Gotta Get Out of This Place, It's My Life, Don't Bring Me Down, Inside-Looking Out, and See See Rider.

2004–Tamil is established as a "classical language" by the President of India, Dr. A.P.J. Abdul Kalam, in a joint sitting of the two houses of the Indian Parliament.

2005–In Gonzales v. Raich, the U.S. Supreme Court upholds a federal law banning cannabis, including medical marijuana.

2005–A jury in Los Angeles, California, begins deliberation in the Michael Jackson child molestation trial.



2005–Actress, Anne Bancroft, dies from uterine cancer in Manhattan, New York, at age 73. She appeared in the films Don't Bother to Knock, Gorillla at Large, New York Confidential, The Girl in Black Stockings, The Miracle Worker, The Pumpkin Eater, The Slender Thread, The Graduate, Blazing Saddles, The Prisoner of Second Avenue, The Hindenburg, Silent Movie, The Turning Point, Fatso, Garbo Talks, Agnes of God, 'night, Mother, 84 Charing Cross Road, Torch Song Trilogy, Point of No Return, Malice, Mr. Jones, How to Make an American Quilt, G.I. Jane, and Up at the Villa. She was married to comedian, Mel Brooks.

2005–Actor, Dana Elcar, dies of pneumonia in Ventura, California, at age 77. He appeared in the films Fail Safe, A Lovely Way to Die, The Boston Strangler, The Maltese Bippy, The Learning Tree, Mrs. Pollifax–Spy, The Great Northfield Minnesota Raid, The Sting, Report to the Commissioner, W.C. Fields and Me, Baby Blue Marine, The Champ, Buddy Buddy, and All of Me.

2006–Musician, Billy Preston, dies in Scottsdale, Arizona, at age 59. He got his start playing the organ on the teen music series Shindig! He was one of the few musicians to play on record with The Beatles, when he sat in on their Let It Be sessions. His hits were That's the Way God Planned It, Outa-Space, Nothing from Nothing and Will It Go Round in Circles. And in the early 1970s, he may have had the biggest Afro on record.

2012–Fashion designer, Nolan Miller, dies of lung cancer in Woodland Hills, California, at age 79. He was best known as a costume designer for television shows such as Charlie's Angels, The Love Boat, and Dynasty.

2013–Tom Sharpe, British satirist and author, dies of complications from diabetes at age 85.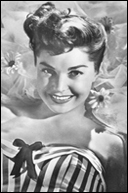 2013–Swimming actress, Esther Williams, dies in her sleep of natural causes in Los Angeles, California, at age 91. She appeared in the films A Guy Named Joe, Bathing Beauty, Ziegfield Follies, Till the Clouds Roll By, Take Me Out to the Ball Game, Neptune's Daughter, Pagan Love Song, Texas Carnival, Million Dollar Mermaid, Easy to Love, Athena, Jupiter's Darling, and The Big Show.

2015–American Pharoah wins the Belmont Stakes to become the first U.S. Triple Crown winner since 1978.

2015–Attorney, Vincent Bugliosi, dies of cancer in Los Angeles, California, at age 80. During his eight years in the Los Angeles County district attorney's office, he successfully prosecuted 105 out of 106 felony jury trials, which included 21 murder convictions without a single loss. He was best known for prosecuting Charles Manson and other defendants accused of the seven Tate-LaBianca murders in August 9-10, 1969. Although Manson did not physically participate in the murders at Sharon Tate's home, Bugliosi used circumstantial evidence to show that he had orchestrated the killings.

2015–Ronnie Gilbert, of The Weavers, dies of natural causes in Mill Valley, California, at age 88. The Weavers were an influential folk-singing group that was blacklisted in the early 1950s, during a period of widespread anti-communist feeling, because of the group's left-wing sympathies.

2016–English-American comedian, John Oliver, buys and then forgives $15,000,000 in medical debt to about 9,000 people, making it the biggest giveaway in television history.

2016–Actress, Theresa Saldana, dies in Los Angeles, California, at age 61. She is best known for the role Rachel Scali, the wife of Police Commissioner Tony Scali, in the TV series The Commish. She appeared in the films I Wanna Hold Your Hand, Defiance, Raging Bull, The Evil That Men Do, and The Night Before.

2016–Martial artist, Kimbo Slice, dies of heart failure in Margate, Florida, at age 42. He became known for mutual combat street fights that were spread across the Internet, leading Rolling Stone magazine to call him "The King of the Web Brawlers."

2017–A man attacks a police officer with a hammer near Notre-Dame in Paris, France.


PHOTOS TOP TO BOTTOM: Shivaji; Nathan Hale; Patrick Henry; Karl F. Braun; Sukarno; Flowers in the Attic by V.C. Andrews; the first drive-in movie theater; Louis Chevrolet; Louis Lumière; Holly Near; Harvey Fierstein; Amanda Pays, Martin Buber; Paul Giamatti; John Lennon, Yoko Ono, and Frank Zappa at the Filmore East; Larry Blyden; Jack Haley; James E. Casey; Dick Rowe and the rejected Beatles; Barry Sullivan; a near-Earth asteroid; Anne Bancroft; and Esther Williams.